Caxambas Publishing - Making History Come To Life
About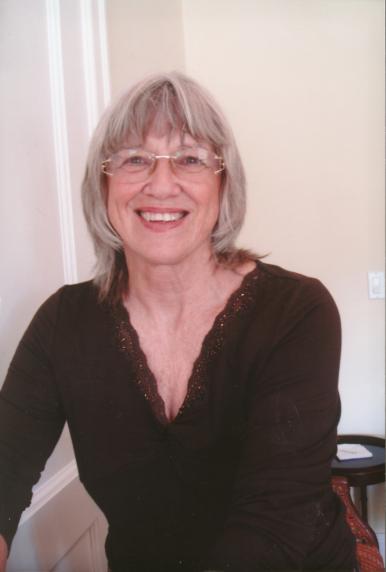 Elizabeth "Betsy" McDonald Perdichizzi
Elizabeth Perdichizzi has a passion to capture and share the history of the southwest Florida region because she has the keen sense that time is running out since those who know the island lore are dying off or drifting away. She has written and published a total of four non-fiction historical books, "Into the Florida Wilderness, A journey with Doctors Mary and Louis Olds, "The Phony Hermit" 2010, "Island Voices, They Came to Marco Island" 2006, "A Girl Called Tommie, Queen of Marco Island" 1999, as well as "Into the Wilderness" published in 2013.
A freelance columnist for the Marco Island Sun Times, Perdichizzi used her column "Days Gone By", (2003 – 2011), to promote education, appreciation, and understanding of the unique history and heritage of the Marco Island Community, and its place in Southwest Florida. Perdichizzi earned the "Florida Golden Quill Award in 2004", a journalism award given by the Florida Historical Society for excellence in writing about Florida's history.
She has written and performed historical interpretations of island pioneers and SW Florida personalities. Perdichizzi's adaptations in 1998 inspired the creation of the Marco Island Historical Re-enactors, a group she presently leads. In 2011 her multi-media play, "The Florida Land Barons of the Golden Age," inspired by Charles Harner's out-of-print book "Florida Promoters, Men Who Made it Big," was presented at Rose History Auditorium at the Marco Island Historical Museum. The original version premiered in 2004, before audiences in Collier and Lee Counties.
Education: Bachelors of Arts degree from the College of William and Mary in Virginia in 1974. Masters courses from George Mason University, Fairfax, Virginia 1977-78. She taught private school in Falls Church, VA and public elementary school in Dales City, VA prior to moving to Marco Island.
Community Out Reach:

MIHS Capital Campaign Co-chair, she helped raise $4.5 million to build the Marco Island Historical Museum and Living History Center, and in this capacity served as Grant Project Director for the 2009 grants Florida Humanities Council Grant, and the Florida Division Cultural Affairs Grant. The museum opened in 2011. As a founding member of the Marco Island Historical Society MIHS she helped establish the society in 1994.




Perdichizzi presently serves on the Historical and Archaeological Preservation Board of Collier County from 2006, serving two terms as Chairman in 2007 - 2009.

Marco Island Historical Society (MIHS), 1994 to present. Founding member, she served as co editor of Newsletter until February 2011, and served two terms as President. It is generally agreed that she was the catalyst in the acquisition of the historic figurine, the Key Marco Cat, from the Smithsonian Institution in 1995 for its 100th anniversary, and again in 2000 for the Millennium Celebration.

Southwest Florida Archaeology Society member (2005 – present), she served two-terms as the first woman president.

Newcomers Club of Marco member (1995 – 2000), one term as President

Marco Island Chamber of Commerce, 22-year volunteer.

Awards community leadership awards between 1999- 2013:
2013 DAR "Excellence in Community Service" Certificate, signed by National Chairman Community Service Awards Committee and Chapter Regent NSDAR

2009 "Marco Island Citizen of the Year" award presented by the Naples Daily News.

2009 "Spirit of Marco Island" awarded to Betsy and Bill Perdichizzi by the Rotary Clubs of America "Who exemplifies the Spirit of Community Involvement."

2004, The Golden Quill, a journalism award given by the Florida Historical Society for excellence in writing about Florida's history.

2003 Class of 1953 Award for the 50th Duncan High School Reunion Book.

2000 Citizens Community Bank Community Leadership Award,

1999, YMCA Community Leader Award
Back